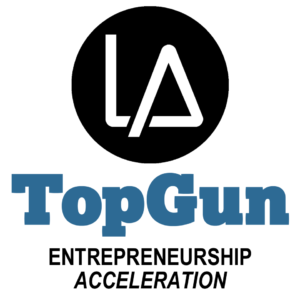 The Lewiston Auburn Metropolitan Chamber of Commerce announces that applications are now being accepted for the 2020 Top Gun LA entrepreneurship acceleration program.
Top Gun LA is designed specifically for the entrepreneur with a desire to grow his/her business and achieve long-term success through the use of the right tools and resources. Top Gun elements include mentorship, lessons from successful entrepreneurs, workshopping, discussions, and pitch development and practice, all of which occurs during high-impact weekly gatherings held in multiple locations across the state. The LA Metro Chamber has offered Top Gun LA to Central Maine entrepreneurs since 2017.
Program information and applications are available at https://www.mced.biz/top-gun/. Applications are due by Friday, November 15th. The program begins on February 5, 2020 and will run through the end of May. In addition to submitting a short online application, prospective companies will be required to submit a pitch deck and present a live pitch to the Top Gun LA interview committee.
The program will conclude with regional pitch off events where the top two semi-finalists will move on to a statwide Top Gun showcase, where they will compete for a $25,000 cash prize sponsored by the Maine Technology Institute.
For more information on the 2020 Top Gun LA entrepreneurship acceleration program, contact Top Gun LA program coordinator Scott Benson at 783-2249.