Board of Directors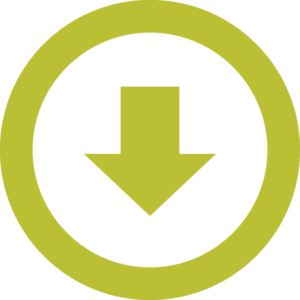 The LA Metro Chamber Board of Directors
Alyson Daniels, CMCC
Amy Landry, AVCOG, ex-officio
Betsy Sibley, Community Credit Union
Cameron Shorey, The Breakwater Group at Morgan Stanley
Chris Rugullies, Camden National Bank
Elaine St. Pierre, Simply Organized Spaces
Elise Johansen, Safe Voices
Heather Hunter, City of Lewiston, ex-officio
Jenn Lever, Baxter Brewing
Jessica Donovan, Lucro Management
John Rice, Schooner Estates
Kevin Simoneau, The Fortin Group
Mark Adams, Sebago Technics
Matt Nash, Androscoggin Bank
Matthew Shaw, Moments by Matt
Michelle Hawley, Maine Community College System
Phil Crowell, City of Auburn, ex-officio
Ray DeBlois, DeBlois Electric
Sophia Bailey, Caribbean Life Grocery
Steve Littleson, Central Maine Healthcare
Tom Perkins, Dirigo Architectural
Executive Committee
Chair: John Rice
Chair-Elect: Betsy Sibley
Past-Chair: Jessica Donovan
Treasurer: Ray DeBlois
Executive-at-Large
Alyson Daniels
Elise Johansen
Matthew Shaw
Committee Leadership
Finance Committee Treasurer: Ray DeBlois
Finance Committee Treasurer-Elect: Chris Rugullies
Business Advocacy Chair: Kevin Simoneau
Business Advocacy Chair-Elect: Matthew Shaw
Member Services Chair: Michelle Hawley
Member Services Chair-Elect: Sophia Bailey
Uplift LA Chair: Matthew Nash
Uplift LA Chair-Elect: Mikayla Yanez
Economic Growth Chair: Mark Adams
About LA Metro Chamber Committees
Business Advocacy
Advocate for business success by identifying and supporting Lewiston Auburn Metropolitan Chamber of Commerce investor needs. Meets the first Thursday of every month.
Contact us to join!
Staff point: Nicole Poulin
Membership Services
To grow the LA Metro Chamber through the addition of contributing investors, giving investors access to diverse business resources while at the same time strengthening their business connections within the community. Meets every month on the forth Tuesday.
Contact us to join!
Staff point: Angela D'Amours
Uplift LA
The purpose of Uplift LA is to attract and retain the next generation of rising professionals who live, work, and recreate in the Lewiston Auburn Region. To achieve this, Uplift LA promotes career, social, and community development, encouraging members to develop personal and professional ties, build social capital, and become more engaged community members. In doing so, Uplift LA supports the continued revitalization of its community. 
Contact us to join!
Staff point: Angela D'Amours
Economic Growth
Now a committee of the Chamber, the Lewiston Auburn Economic Growth Committee focuses on economic development and sustainability in the LA Region. For more information or to get involved, contact President and CEO Shanna Cox.
Contact us to join!
Staff point: Shanna Cox