Community Development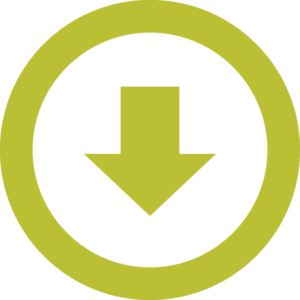 Chamber Foundation
As part of LA Metro's mission to challenge business and community to thrive, we deeply believe in fostering the education and empowerment of the next generation of community members and business leaders. The official mission of the Foundation is to support education and workforce efforts in the LA Region. The Chamber Foundation provides the funding for such educational scholarships.
Scholarships up to $1,000 are given to adults working for LA Metro Chamber member businesses. A group of volunteers engaged deeply in workforce efforts chooses the recipients based on a scoring rubric.
For more information or to access a scholarship application, please contact Scholarships@LAMetroChamber.com
High School Scholarships
Scholarships for hard working, ambitious and deserving high school students are awarded each year up to $500 and are based on a set of criteria established by the LA Metro Chamber. Working in collaboration with LA Metro, school guidance counselors from high schools in the LA Region choose students to receive the scholarship.
College for ME Scholarship
The LA Metro Chamber continues the legacy work of College4ME Androscoggin with their Scholarship Fund. The funds awarded provide scholarship support to adult learners who live or work in Androscoggin county for enrollment in their first class of post-secondary study.
Fishbones American Grill Hospitality Scholarship
This scholarship is open to all students—secondary and post-secondary, traditional and non-traditional—pursuing a career in the hospitality, travel tourism, and food service industries.
Make a Gift
The LA Metro Chamber of Commerce Foundation is a 501(c)3.
Your gift to the LA Metro Foundation will be used as you indicate. If you select "LA Metro Chamber Foundation", the funds will be used to address the most pressing needs to ensure we can continue to meet our mission, which might include scholarships or Strengthen LA efforts. Our team will follow up with you, with our thanks and a letter documenting your tax-deductible gift.
Need help with your gift? Please call our offices at 207-783-2249 or email Info@LAMetroChamber.com
Rising Professional Events – Uplift LA
A dynamic LA Metro committee dedicated to the rising professionals of Lewiston/Auburn, Uplift LA offers professional development events, social opportunities and more for the next generation of business and community leaders, movers, and shakers.
Placemaking, Community Events
LA Metro community events are also placemaking events, drawing and attracting new people to the LA Region every year, inspired by all the wonderful things that we have to offer. From the annual Downtown Trick or Treat to celebrations of food and agriculture, to racing on the Androscoggin River, our community events bring people together.
Auburn Lewiston Sports Hall of Fame
When then Chamber Executive Bill Harkins searched for a new project back in 1983, he called together a group of past Chamber presidents to brainstorm ways in which they could use their past service and experience. Out of these discussions came the idea to memorialize the Twin Cities' rich sports history by organizing a Hall of Fame and holding an annual public event to recognize the accomplishments of individuals and teams that had brought athletic fame to the community.
As the committee researched local sports history, it soon became apparent that there were many people who had received local, state, and even national recognition for their achievements. So, on March 2, 1983, the organization of the Auburn Lewiston Sports Hall of Fame was created, with establishing of bylaws and method of electing permanent members adopted. The first awards banquet was held on March 30, 1984, at Lost Valley in Auburn.  From this beginning, which proved to be a popular success, an Induction and Awards Banquet has been held each year in the spring.
That first Awards Banquet inducted former Red Sox catcher-manager and baseball Hall of Famer Bill Carrigan, Olympian Pierre Legendre, hockey great Larry Charest, former U.S. Ski Team coach John Bower, and legendary ELHS ski coach Linwood "Zeke" Dwelley.  Since then more than 150 people have been added to the Hall of Fame induction roster. The event also includes the Chamber President's Award for outstanding current achievement and the "Flashback to Fame" Team Award to championship teams of the past.
Over the years the ALSHOF has become a major community activity of the Chamber. The Hall of Fame inductee plaques can be viewed at Gipper's.
The ALSHOF welcomes additional nominations for induction, and inquiries.
Ribbon Cuttings
Thanks to our Regional Partners for their investments and commitments to strengthen our businesses and communities.