Meet the Team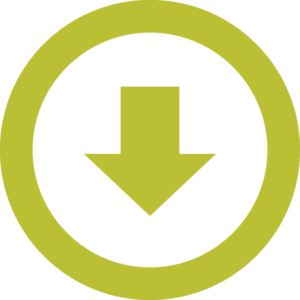 Shanna Cox
President + CEO
"Learn what people want and deliver it."
---
As President and CEO, Shanna oversees daily operations, plans events, and develops strategies to support the Chamber, its members, and the LA community. She promotes a culture that's encouraging and inspirational and uses her strategic thinking abilities to strengthen her connections and relationships to meet the mission of the Chamber.
Positive and passionate, empowering and empathetic, Shanna brings 110% to everything she does. An exceptional public speaker, she's honest and approachable and is ready to hear any and all ideas that will benefit the community.
Whether she's renovating her 1912 Craftsman Bungalow, cooking with her three teenage boys, or serving on the Lewiston Planning Board and Maine Equal Justice Board with energy and vision, Shanna gets it done.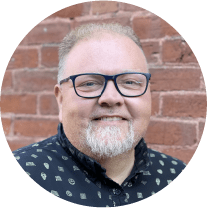 Brian Pickard
Director of Community Workforce Partnerships
---
As the Director of Community Workforce Partnerships for Strengthen LA, Brian provides backbone support to the growing, community collaborative.  Works closely with community leaders who employ local career seekers, provide education and training, and individual support to those living and working the Lewiston Auburn area.
Brian was born and raised in Northern Maine but has come to the Strengthen LA from Vermont.  Brian brings his experience in affordable housing development, non-profit public transportation, and collaborative work to his role in addressing workforce needs.  With degrees in Business Administration and Accounting as well as a focus on operational improvement and process, Brian brings a diverse skill set to Strengthen LA's mission.
Outside of Strengthen LA, Brian enjoys time with friends and family enjoying all that Maine has to offer.  Whether spending time near a lake, playing disc golf with his sons and friends, or just spending an evening around a game table, Brian appreciates what it means to have returned to his Maine roots.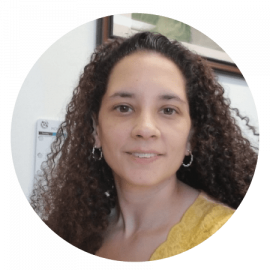 Virginia Keel
Employment Opportunity Coach
"Forgiveness cleanses the soul, enriches the heart and strengthens character."
---
As Strengthen LA's Employment Opportunity Coach, Virginia supports the coordination of community resources used to remove barriers for individuals looking to have a successful career, and works hard to connect community members and business partners to community resources. 
Always looking to make a positive impact in someone's life, Virginia's HR background and aptitude for finding and applying solutions makes her a great fit for successfully matching candidates to new careers with local employers.  Her expertise in diversity, equity, and inclusion makes her easy to talk to and accessible to her team members and career seekers.
Outside of the chamber, you can find Virginia working on DIY home projects, spending time with family and friends, crocheting, and crafting.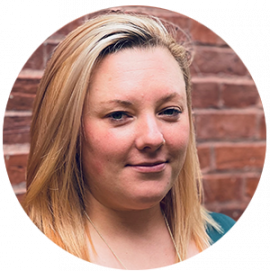 Meredith Carson
Director of Marketing + Communications
"Nothing begets creativity like constraints."
---
As Director of Marketing + Communications, Meredith is the brains behind all things advertising and marketing. She also takes care of  photography, designs and develops support materials for all Chamber-related events, and is truly the best at unjamming the office printer.
Meredith brings an empathetic perspective to creative problem solving and to her design work. She's curious, passionate, cool, calm and collected under pressure and is the first one to point out a silver lining to the situation. Meredith has a degree in design and experience with print design, layout and production. She regularly attends Maine Tourism meetings and participates in the Business Advocacy Committee and The Chamber of Commerce Professionals group.
When she's not preparing design work for the Chamber, she creates art, plays cribbage, and is DIYing home improvement projects with her partner. She also loves to cook, bake, and take her Olde English Bulldog, Betty, for walks.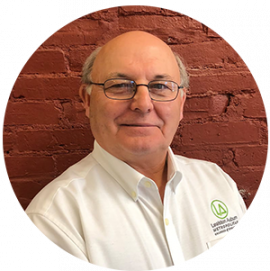 John Belisle
Loan Portfolio Manager
"I have a strong belief in exploring every avenue for small, local businesses to attain loans and create employment opportunities."
---
As Loan Portfolio Manager, John connects with existing and new small businesses for all of their lending needs. He has relationships with all of the local banks, works diligently to maintain current borrower's portfolios, analyzes products, and offers advice to new borrowers.
John is a veteran commercial lender with over 35 years of experience and impeccable communication and analytical skills. He attended the American Institute of Banking, attained degrees in Boston and the Maine-New Hampshire School of Banking, and became a certified commercial lender from the RMA School of Banking. There's no one more qualified to be Loan Portfolio Manager than John.
Outside the Chamber, John serves his community as Chairman of the Scholarship Trust committee, member of the Lewiston Auburn Rotary Club, and Chairman of the Ways and Means committee of which he is also a past President. John is a recipient of the Lewiston Auburn Metropolitan Chamber of Commerce 2007 Small Business Advocate award for going above and beyond to support the small business community.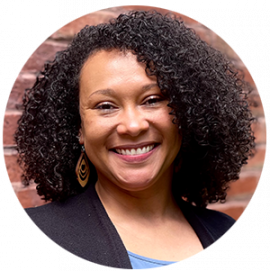 Katie Palmer
Director of Events and Operations
"A personal touch goes a long way."
---
As Director of Events and Operations, Katie is the superstar behind planning, organizing, and orchestrating all Chamber events including trainings, seminars, monthly Breakfasts, and Chamber After Hours. If you've attended any of these events, odds are Katie was there to offer a warm welcome.
Katie is described as "the glue that holds our team together." She executes all the little things that culminate in the big picture. Being a stickler for the details—people's faces, names, their preferences—makes every Chamber member feel involved and essential. Katie has 15 years of experience in customer service with 12 of those years in event management. You may remember her as general manager of the former Lewiston-based restaurant, Fuel.
When she's not conceptualizing and coordinating events, she's spending quality time with her two sons, family and friends. You may spot her at a community theater event or frequenting the many diverse and delicious dining options in the LA Region.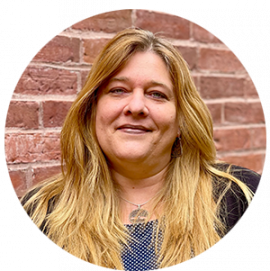 Dawn Kulish
Operations Manager
"Work smarter, not harder."
---
As Operations Manager, Dawn is part of the support system for the Chamber team and all of its members. She's exceptionally good at multi-tasking and creative problem solving all while keeping an upbeat, can-do attitude.
With a B.S. in history and experience in archival research, Dawn is the one to look to for information and new ideas. She's not afraid to comb through any and all resources to find answers or inspiration—it's actually her happy place. Her friendly nature and willingness to learn are invaluable to her team and the community.
When she's not digging into research or assisting at a Chamber function, you can find her reading, spending time with her family, flexing her photography skills, or getting really into Genealogy.
Elbert Johnson
Director of Engagement
"Is it all make-believe or just your perspective?"
---
As the Director of Engagement, Elbert's the mastermind behind our membership database and direct engagement functions within the Chamber. He has exceptional precision in detail and impeccable time management skills that make him highly reliable.
Elbert brings over a decade of leadership and business experience acquired through his own entrepreneurship and several years in the corporate sector. He has a passion for community and seeing everyone rising to their full potential.
Outside the Chamber, Elbert loves spending time with his family, whether taking a nature walk or visiting a local spot here in Maine. Elbert also has a passion for art, music, and photography.