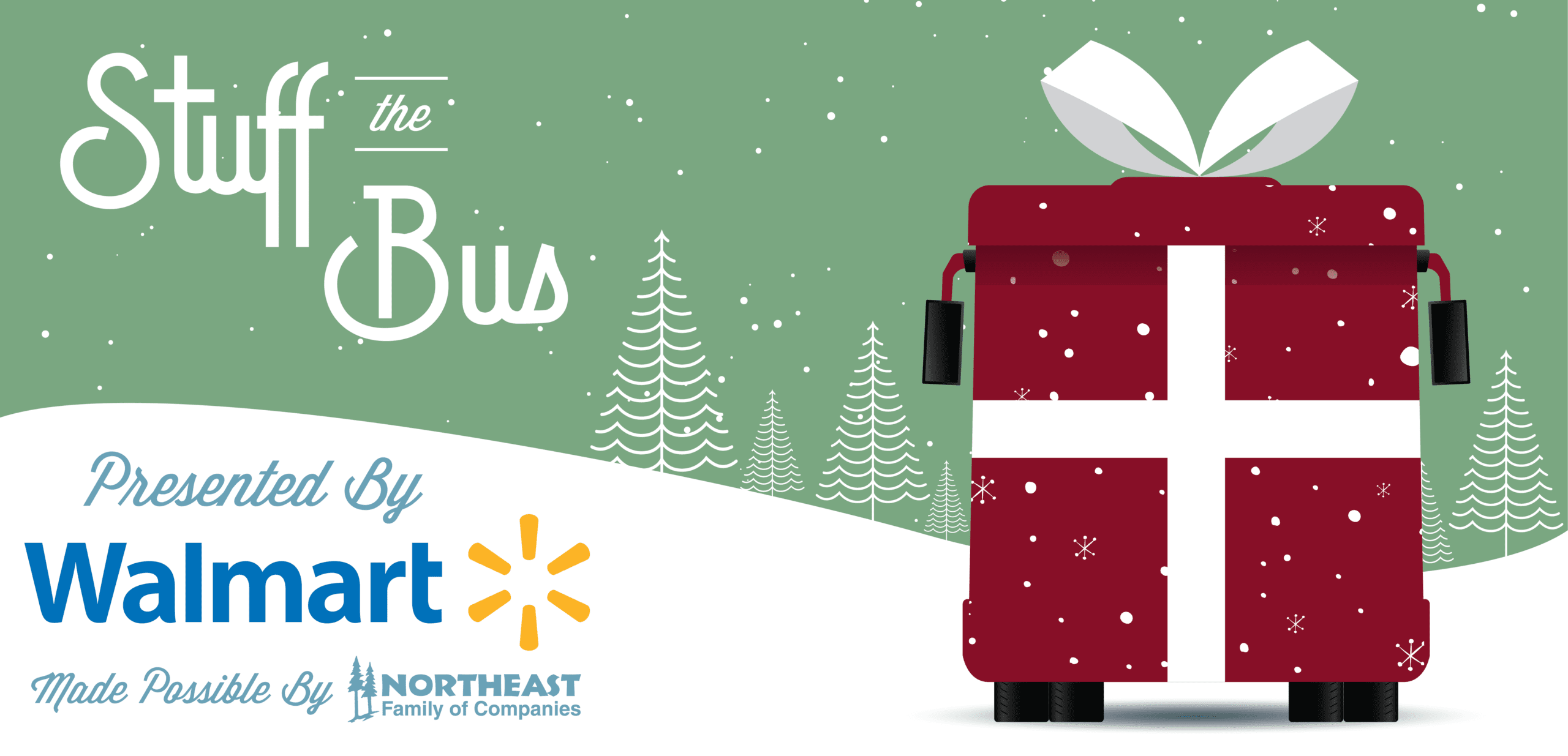 Last year, there were more families in need in our region than in years past.
For many, the disruption to school and family traditions made the holidays hard for the kiddos and the loss of income harder for the parents. We asked for your help, and you came through, making our 2020 Stuff the Bus the biggest in our history!  We are so grateful for all of the organizations that collected gifts and donated last year, and we know you might be looking for small actions that truly make a difference again this year.  There are still lots of local families counting on us this holiday season.
Gifts for all ages, warm winter clothes, hats + mittens, games, and books are all great ideas for items you can collect. We may be organizing the collection, but it's because of our amazing local participating businesses who really make this event possible!  Please help us thank our partners listed below by supporting their business throughout the year. Gifts will be distributed in time for the holidays, and you will have taken the stress off parents while making a kiddo or senior smile.
Help us collect gifts for our neighbors, young and old this year by shopping the online wishlist below or dropping off gifts to our public drop-off locations!
You can drop off gifts to any of our participating public drop off locations below:
Thank you to these local businesses for collecting gifts among their team + donating to this year's Stuff the Bus!
Butler Brothers

Central Maine Community College

Central Maine Health Care
ServiceMaster

Skelton Taintor & Abbott