Rusty Bus Brewing Company wins JumpstartME; a competition to attract new businesses to Lewiston's Downtown Business District. Facilitated by The Downtown Lewiston Association and The LA Metro Chamber of Commerce, the contest launched in July and generated over a dozen applicants vying for the grand prize package valued at more than $80,000 of donated business services.
 A Tough Competition
Facilitation and evaluation of applications in the JumpstartME contest proved challenging due to the wide range of business types that engaged in the program. The contest sought applications from both existing businesses aiming to relocate or expand as well as startups. Program administrators considered the strength of the business plans and financial projections with a goal of awarding a business that will become a long term staple in Lewiston's growing downtown business district.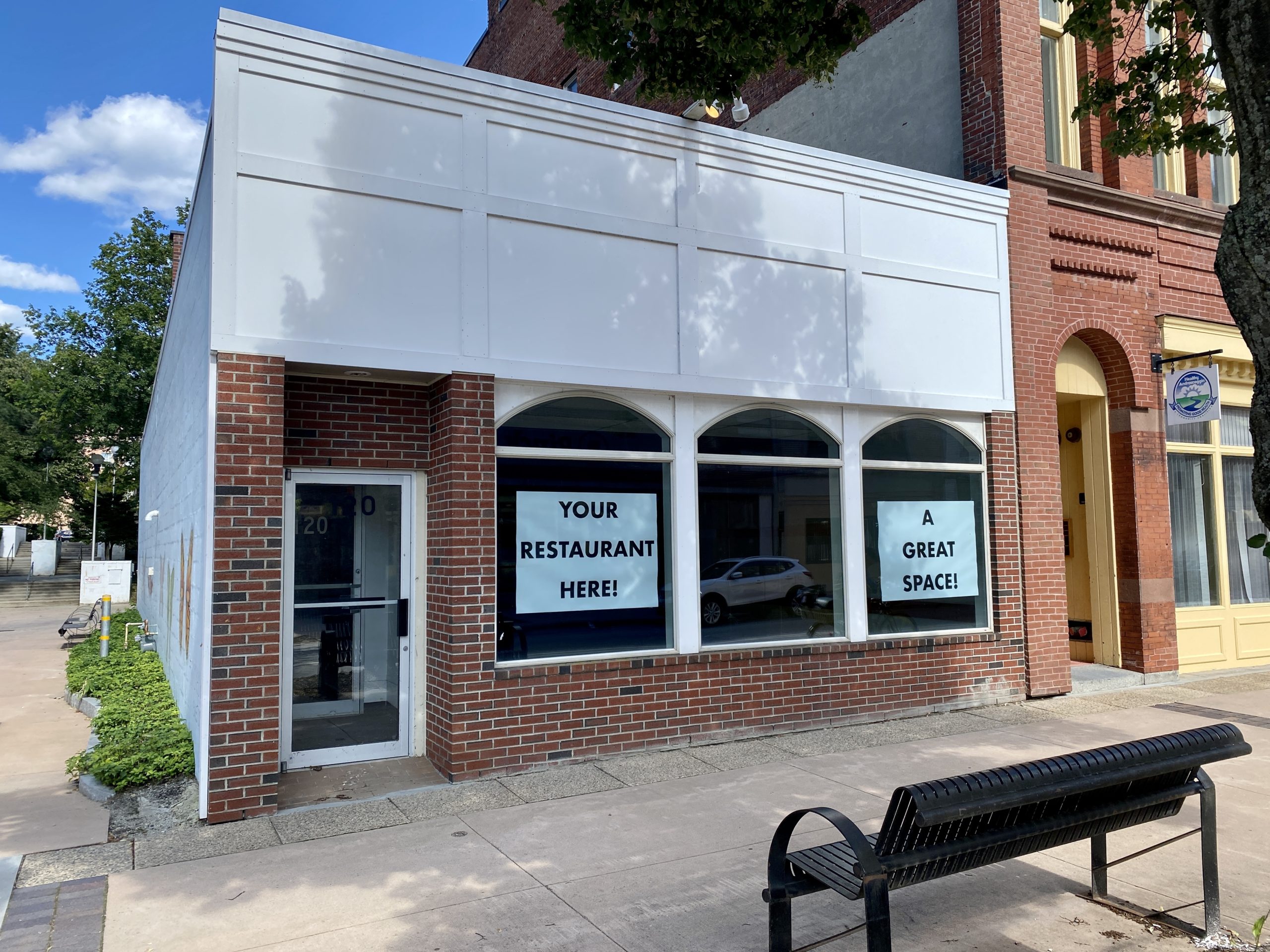 "The current hospitality sector labor market and challenges with buildout overages were also factors that led us to Rusty Bus." said Sandy Marquis, Treasurer of the Downtown Lewiston Association and member of the JumpstartME evaluation team. "Peter and Nichole were cognizant of the barriers in these areas and developed a business plan to overcome them with a low staff size and room for organic growth as the business develops."
Realizing The Dream
Rusty Bus Brewing Company's proprietors Peter Ouellette and his wife Nichole had been searching for the right location in Lewiston's Downtown for several years. He has been running Hudson Bus Lines for the last 10 years while she has been teaching at Farwell Elementary School in Lewiston for the past 7 years, but craft brewing has been a longtime passion.
"We really fell in love with the atmosphere of Craft Breweries, the quality of people that we have met, and the brotherhood among breweries in general." says Ouellette who began their first homebrewing operation in 2016. "Everyone is so helpful to each other, and no one considers another competition. People in the industry are supportive and willing to help make each other successful."
"Peter grew up here and this has been our home for most of our lives." adds Nichole who will be managing the business operations. "In 2018 we considered opening our brewery in Portland but with the market saturation we felt there is better opportunity in Lewiston. There are so many Craft Beer lovers here, and it just makes sense to give back to the community we know and love."
Looking Towards The Future
With a target opening date of spring 2022, Rusty Bus has wasted no time in getting started with several major equipment upgrades to scale up their production and has already started working with The City of Lewiston Economic and Community Development Department. 
"The City has been phenomenal to work with so far. Everyone involved has been very supportive and very willing to assist us with advice, available programs, licensing, etc." says Ouellette.
They will brew onsite at the new 120 Lisbon Street location with 6-8 different beers on tap at any given time. The vision of upscale rustic decor will have a family friendly atmosphere, affording adults a comfortable place to enjoy some delicious Craft Beer, socialize, and have an area where children can play games, hang out, and have a good time. Although there will be no food on the menu, the growing number of restaurants surrounding the location will afford great partnership opportunities.
It Takes A Community
With enthusiastic support by Lewiston's City Council, the JumpstartME prize package consists entirely of donated services from community partners and local businesses. One of the largest donations is from the property owner himself; newly elected mayor Carl Sheline, with a full year of rent donated to the winner.
"Proactive and small-scale focused economic development efforts like the JumpstartME contest are crucial to moving the city forward. Rusty Bus Brewing Company will be a huge asset adding to the quality of life and to our business center's vitality. I applaud the efforts by our Downtown Association and regional Chamber of Commerce; it is a privilege to be able to contribute to their good work." says Sheline.
Also included in the prize package are accounting services from Austin Associates PA, legal services from Skelton Taintor & Abbott, architectural assistance from Platz Associates, advertising from WGME/WPFO, web development from Dojo Digital, signage facilitation from Marquis Signs, branding/marketing development, as well as membership in The Downtown Lewiston Association, LA Metro Chamber of Commerce, & Androscoggin Network Builders.
"The commitment and support that area businesses made to this program, and to its winner Rusty Bus is a prime example of why doing business in Downtown Lewiston is ideal, and will ultimately support Rusty Bus's success." said Shanna Cox, President + CEO of the LA Metro Chamber of Commerce.