A ribbon cutting ceremony was held for the opening of a new State Farm Agency in Lewiston owned and operated by Deanna Lynn on Wednesday, October 19, 2022. Lewiston Mayor Carl Sheline was joined by LA Metro Chamber President and CEO Shanna Cox, and members of the State Farm Agency team. 
Deanna started her career with State Farm agency in 1989, which has now grown into a family affair.  Her husband, oldest son, and sister are all part of the State Farm Agency family.  
"I have my bachelor's degree in nursing, and have always been very passionate about taking care of others needs. I have a deep understanding of the stress and helplessness we can feel when things go wrong, so I am here to help things go right," said owner, Deanna Lynn.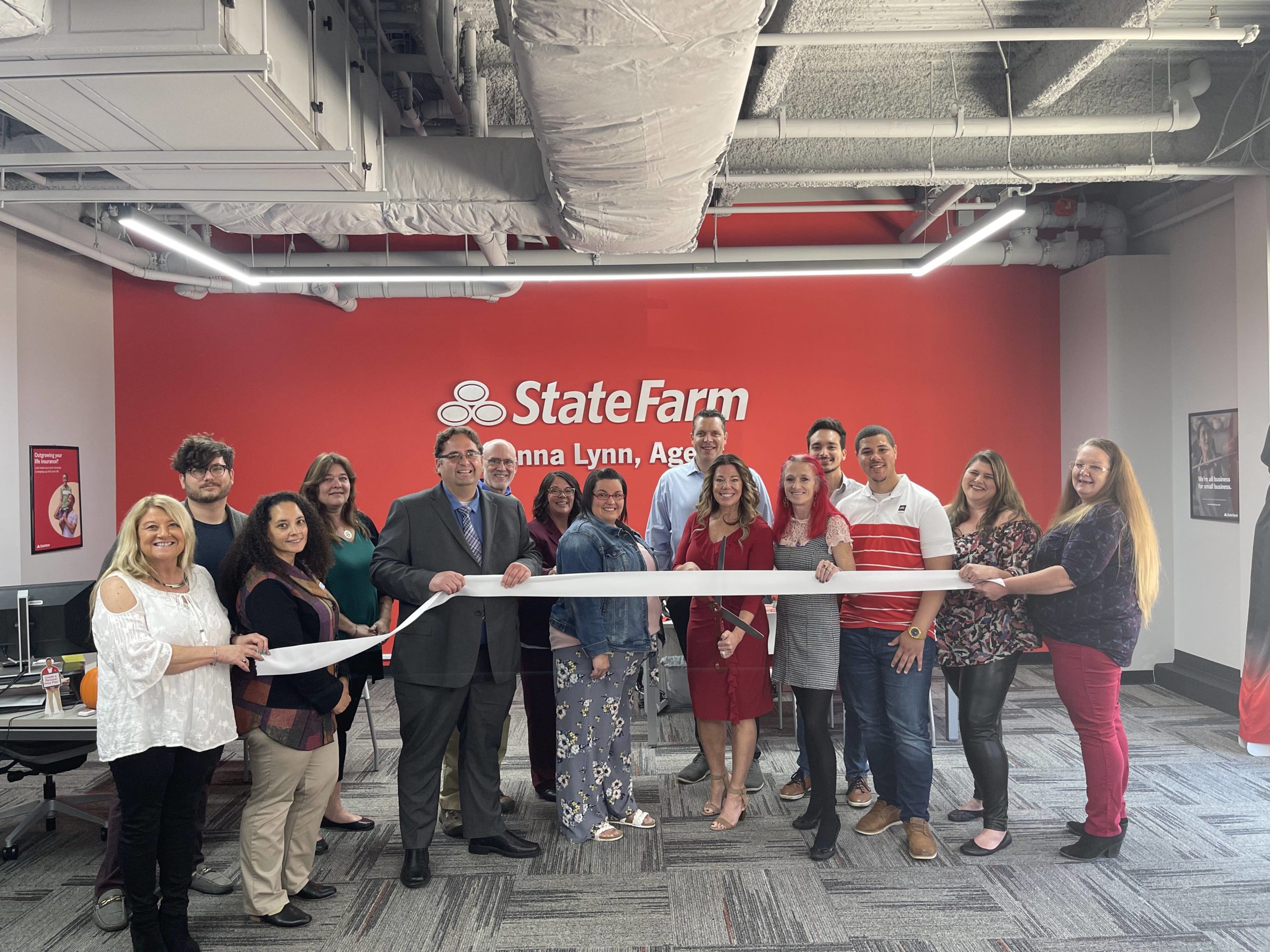 As a proud resident and member of the Lewiston Auburn community, Deanna looks forward to building and supporting the community by protecting those who are vulnerable with life insurance and renters insurance. Deanna is a longtime supporter of many great causes and grassroot initiatives, and is a proud local sports mom of five. 
"As an executive who balances family, work and community, I know first hand that Deanna's success in business stems from her deep engagement and care for community. Her empathy and skill is evident, and makes her not only an asset for her clients, but an asset to Auburn and Lewiston," said Shanna Cox, President + CEO of the LA Metro Chamber.
"Lewiston is a place of tremendous economic opportunity as a city that is certified business friendly by the state of Maine.  We are proud to be to be the home of many strong, well established businesses, a growing number of startups, and a city with a can do attitude," remarked Mayor Sheline.