A ribbon cutting ceremony was held for the opening of AK Health and Social Services expanded new location in Lewiston on Tuesday, February 1, 2022. Lewiston Mayor Carl Sheline was joined by Lewiston Councilor Linda Scott, Lewiston Councilor Scott Harriman, President + CEO of the LA Metro Chamber Shanna Cox, and members of the public.
"Abdikhadir and his team have been valuable partners throughout the pandemic, providing onsite testing and pop-up vaccination clinics that are vital to keeping our residents healthy and at work," says Shanna Cox. "The Chamber is excited to celebrate this opening that provides expanded space for expanded opportunities."
AK Health and Social Services is a non-profit organization that mobilizes, inspires, and engages communities to improve their quality of life by creating strategic partnerships in community policing, conflict resolution and sustainable management of resources.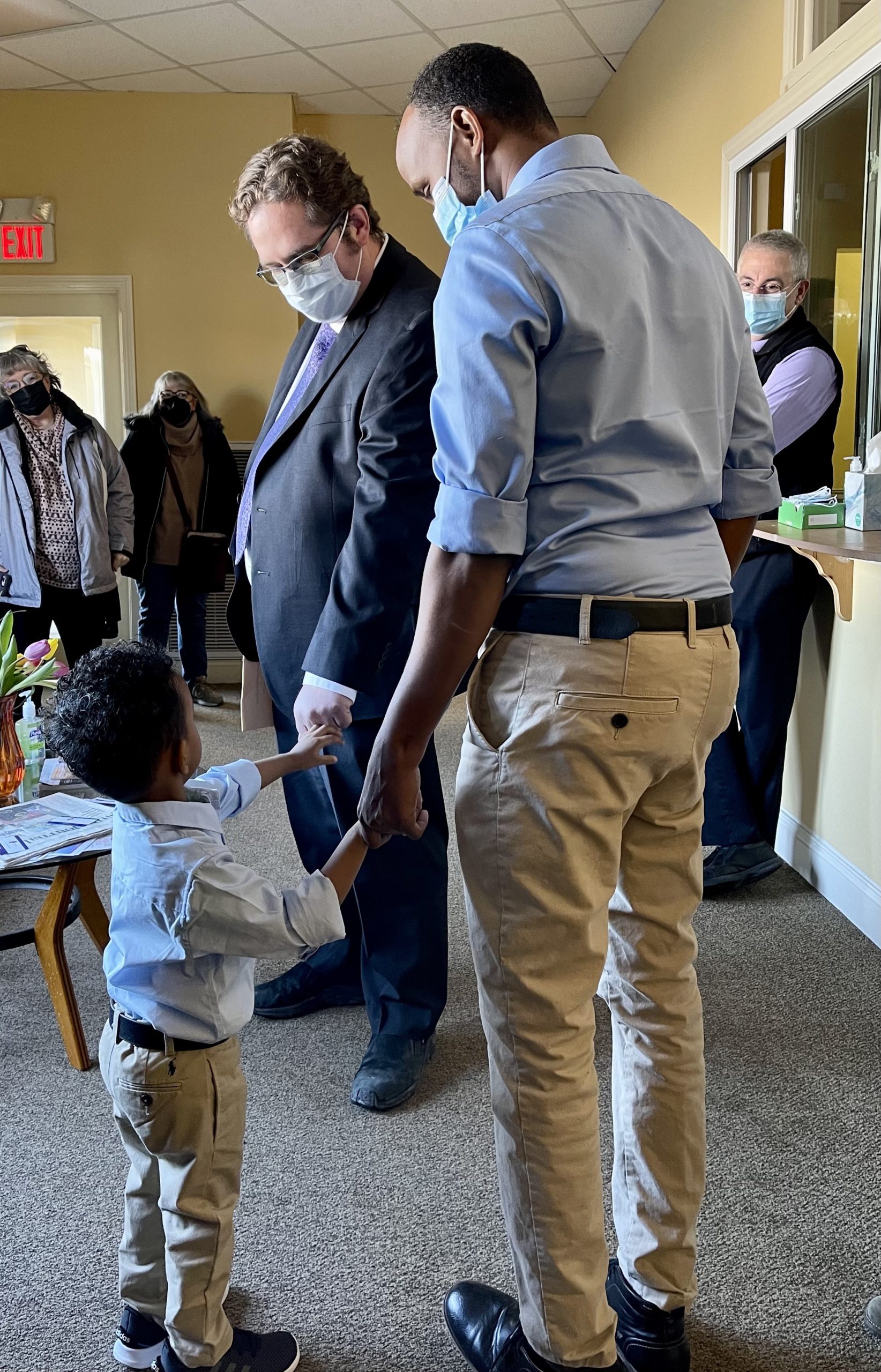 "We are fortunate to have your passion and commitment in our community, in particular, your support of Lewiston's immigrant communities is invaluable.  AK Health works to enhance the quality of life, and on many fronts – are an asset to Lewiston.  In addition, your team has demonstrated outreach throughout the pandemic, and your onsite pop-up vaccine clinics have been vital against our fight against COVID-19.  This expanded space will be the site of continued economic social support, and as Mayor I am grateful for AK's community engagement and can-do approach," said Mayor Sheline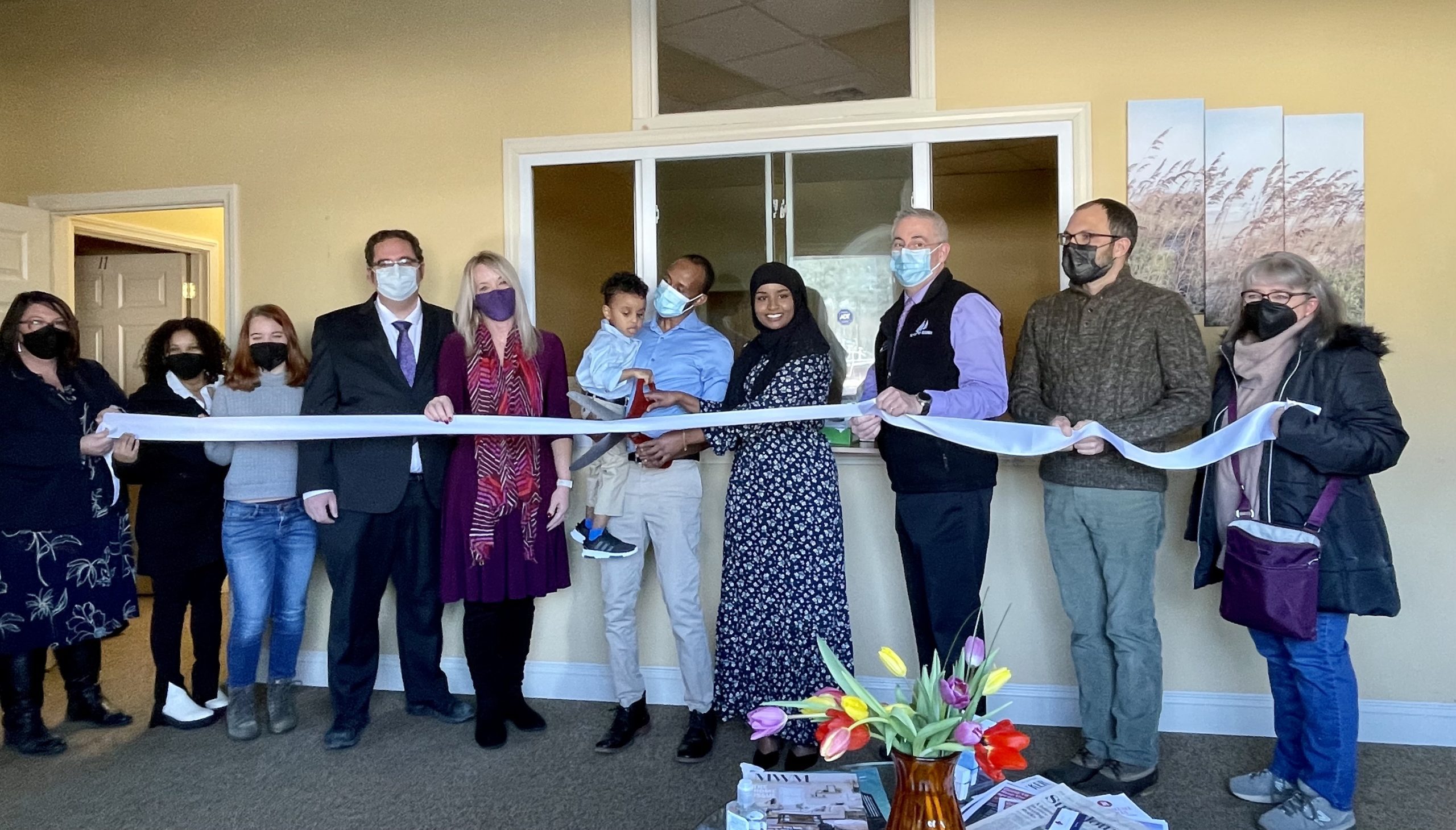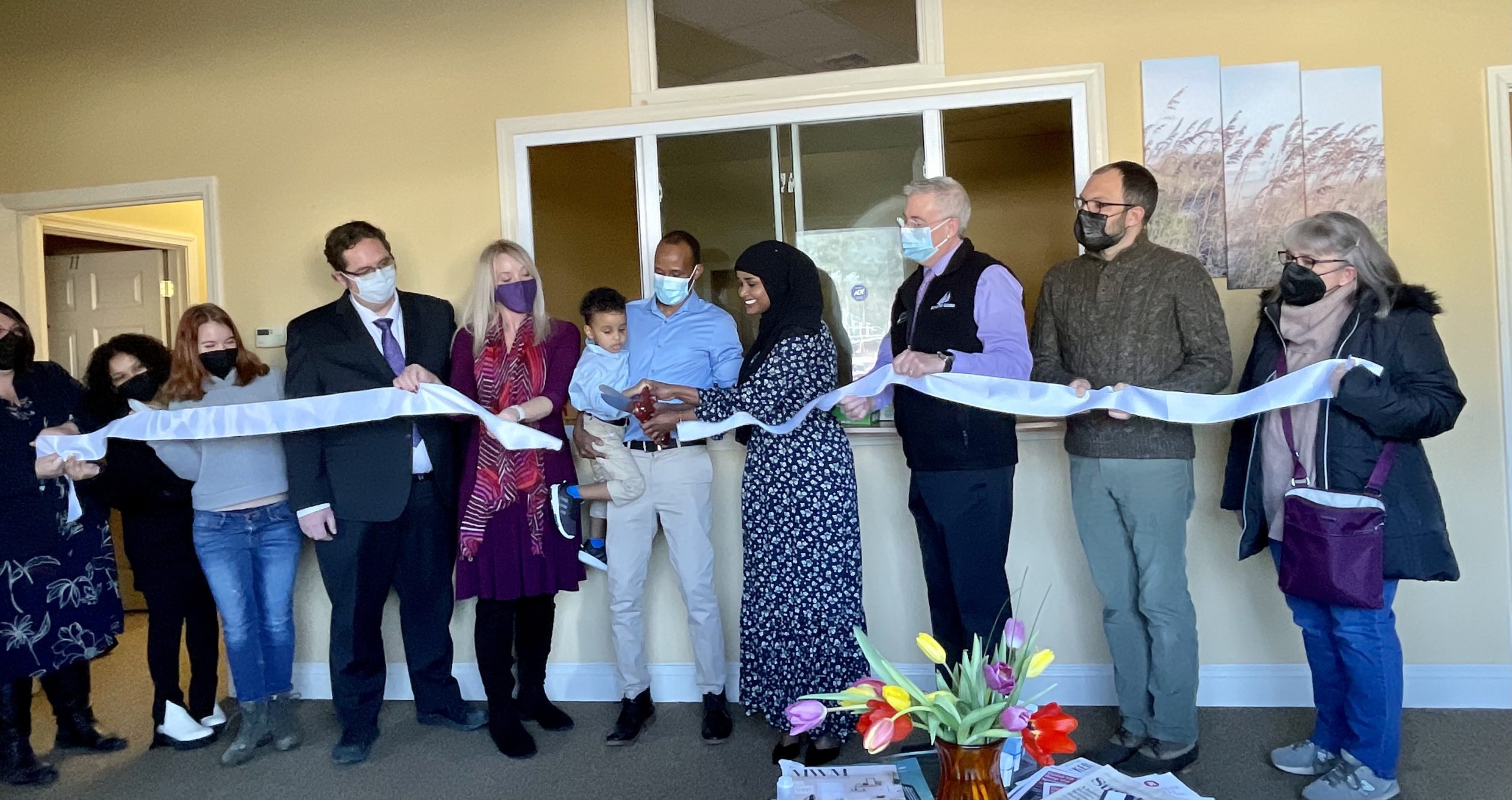 From left to right: LA Metro Chamber President + CEO Shanna Cox, Candace Johnson, Sophie Alexis, Lewiston Mayor Carl Sheline, Beth Lafontaine, Zain Jama, AK Health and Social Services Executive Director Abdikhadar Shire, Amina Abdi, John Rice, Lewiston Councilor Scott Harriman, Lewiston Councilor Linda Scott