A ribbon cutting ceremony was held for the opening of Kings and Queens Hairstudio's second location in Lewiston on Wednesday, June 15, 2022. Lewiston Mayor Carl Sheline was joined by Lewiston City Administrator Heather Hunter, Lewiston Assistant Director of Economic & Community Development Misty Parker, President + CEO of the LA Metro Chamber Shanna Cox, friends and family of the Kings & Queens team, and members of the public. 
Opening their first location in Brunswick in 2016, Kings and Queens Hairstudio is excited to celebrate the expansion of their business to Lewiston. 
"It is a pleasure to be here today, and I am excited that Kings and Queens' new Maine location is here in Lewiston. Lewiston is a vibrant and welcoming city, and with each new business that opens, it underscores the fact that vast opportunities exist within our community. With the salon's proven track record in Brunswick, we anticipate your presence as another asset to Lewiston's many offerings," remarked Mayor Sheline.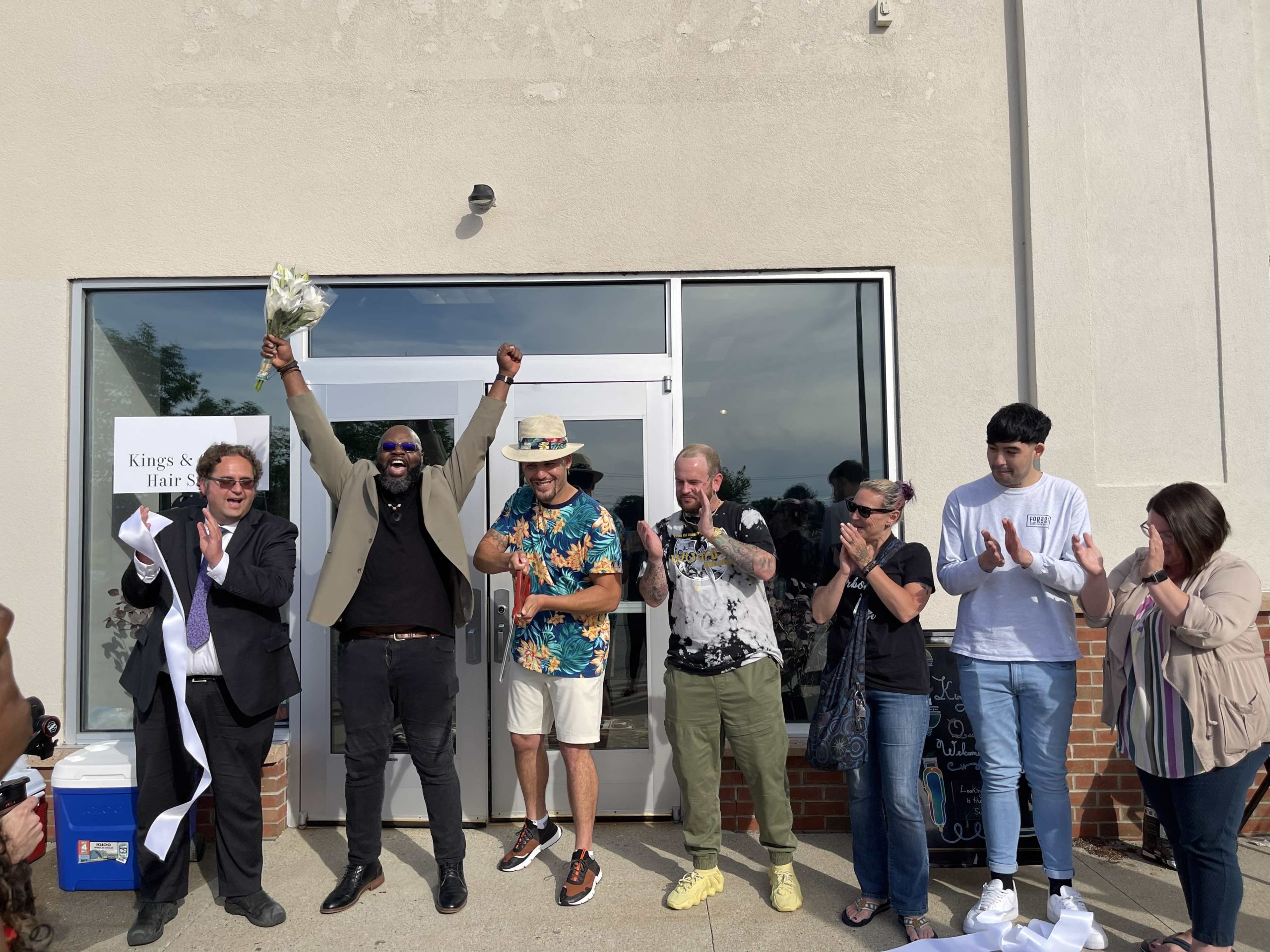 "I am so thrilled to be here, not only because you have the best welcome music I have ever had, but after opening and running a really successful business in Brunswick, you decided to open your second location here in the heart of Lewiston – and that really means a lot to me," said Shanna Cox. 
Their experienced barbers and stylists are ready to give you the perfect look – from the basic men's cut, fades, and designs, to women's cut and color, and everything in between. Their team is focused on all the hottest and latest trends, and guarantees you'll feel like royalty when you leave their shop. 
"My dream was to open a barber shop, and once I accomplished that, I realized my guys needed help, so I started to teach them the trade. They inspired me as I watched them grow. And because of them, I am inspired to open an academy. I am inspired to develop my community. And I'm inspired to put people to work," says owner, Adrian Reyes.
The team at Kings and Queens Hairstudio take great pride in their work and are dedicated to welcoming people of any background and gender.