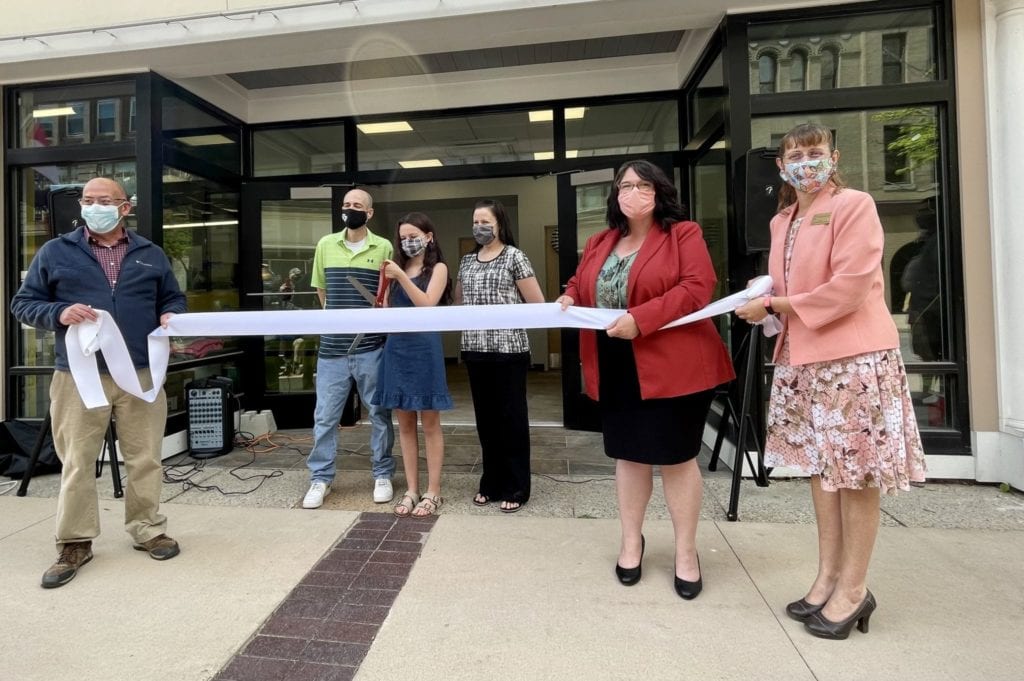 A ribbon cutting ceremony was held for the new Kaydenz Resale Closet location in Lewiston today. Lewiston Mayor Mark Cayer was joined by Karen Staples of Senator Susan Collins Office, Stephanie Gelinas, Ward 7 Lewiston City Councilor, the LA Metro Chamber team, and Kayden's friends + family. Kaydenz Kitchen Food Pantry recently expanded to their second location, Kaydenz Resale Closet at 155 Lisbon Street in Lewiston, to help support the food pantry located at 550 Lisbon Street in Lewiston.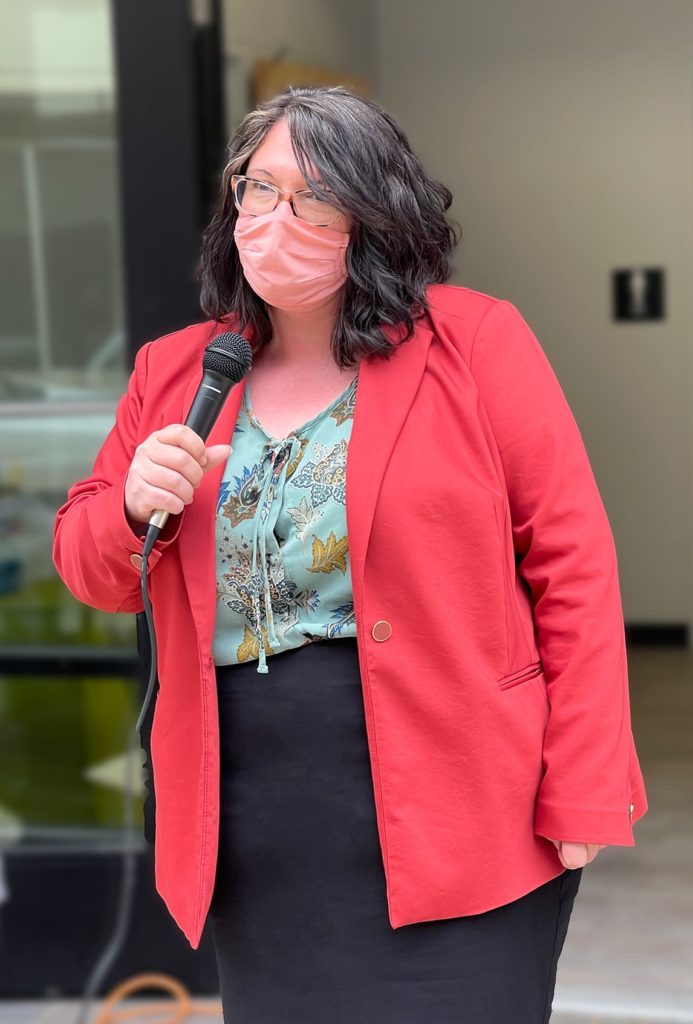 "Today I want to recognize Kayden's entrepreneurial spirit. It's not just a dream that started the food pantry down the street in the mill, it's the way she saw that dream forward. It's her vision, her heart, her energy, and her excitement that bring life, color, artwork, and retail to Lisbon Street. Thank you for being a leader for every one of your peers in 7th grade, and beyond. You're amazing." said Shanna Cox, President + CEO of the LA Metro Chamber.
Mayor Mark Cayer stated, "When you have a good thing in place, creativity often continues in wonderful ways as evidenced here today. It's also important to note that it was the 2017 vision of a young girl, Kayden Boilard, that jump started her family's contributions to our community. Families facing food insecurity and clothing needs have certainly benefited ever since."
Opening up Kaydenz Resale Closet in the Hartley Block has brought food, clothing, and other essential resources closer to those who are in need.
"Kaydenz Kitchen Food Pantry is extremely excited about expanding into a second location in the downtown community. All proceeds from Kaydenz Resale Closet benefit our 501C3 nonprofit mission and our continued expansion of services + programs for the Lewiston-Auburn community," said Kevin Boilard, President.