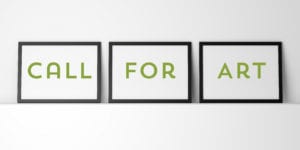 The Lewiston Auburn Metropolitan Chamber of Commerce (Chamber) invites Maine artists to submit an original two-dimensional artwork to be selected for reproduction as a limited-edition print.
The creative direction is any two-dimensional image that represents a distinctive, classic, iconic theme, landmark, environmental or structural detail, texture, tone or representation of the LA region of today and tomorrow. Past examples of local iconic images are canals, skylines and streetscapes but visions of the future are encouraged. Works can be created in any medium; photography, illustration, paint, etc. that can be reproduced at a high-quality resolution. The maximum size of the finished piece cannot exceed 24" x 18".  Each piece should be titled.
USE OF IMAGE
Twenty pieces will be selected by a jury of Chamber board members, staff and local arts professionals for display at the Chamber's 130th Fête d'anniversaire on Friday, November 3, 2017. A cash prize of $700 will be awarded to the artist whose piece is judged "Best in Show" and that image will be reproduced as 100 limited-edition prints. The original will be framed and auctioned as part of a live auction and all other submissions will be displayed for audience judging and silent auction at the 130th Fête d'anniversaire. A $300 cash prize for the "People's Choice" award will be given at the event. Each piece should be assigned a value for sale following 50-50 gallery standards, including a minimum reserve. The Chamber will promote the names of each participating artist when marketing the 130th Fête d'anniversaire. The reverse of the limited-edition print will feature text on the artist and their work. Pieces that do not meet their reserve for sale on November 3rd will be returned to the artist following the event.
APPLICATION PROCESS
DEADLINE = September 30, 2017.  Work may be dropped off at the Chamber Office during business hours, Monday-Thursday, 8AM-5PM and Fridays 8AM-3PM. Eligibility is open to professional, practicing artists who reside in Maine. For more information contact Beckie@lametrochamber.com.