A ribbon cutting ceremony was held for the opening of Custom Fit Physical Therapy & Wellness in Auburn at 5:00 PM on Tuesday, May 3, 2022. Auburn Mayor Jason Levesque was joined by Auburn Director of Economic Development Jay Brenchick, Auburn Director of Business & Community Development Glen Holmes, Auburn Ward 1 City Councilor Richard Whiting, President + CEO of the LA Metro Chamber Shanna Cox, and members of the public. 
"My patients can trust that I am listening to them and their story in order to develop a customized plan that results in optimum levels of function and ability," says owner Dr. Jennifer Frazier, DPT.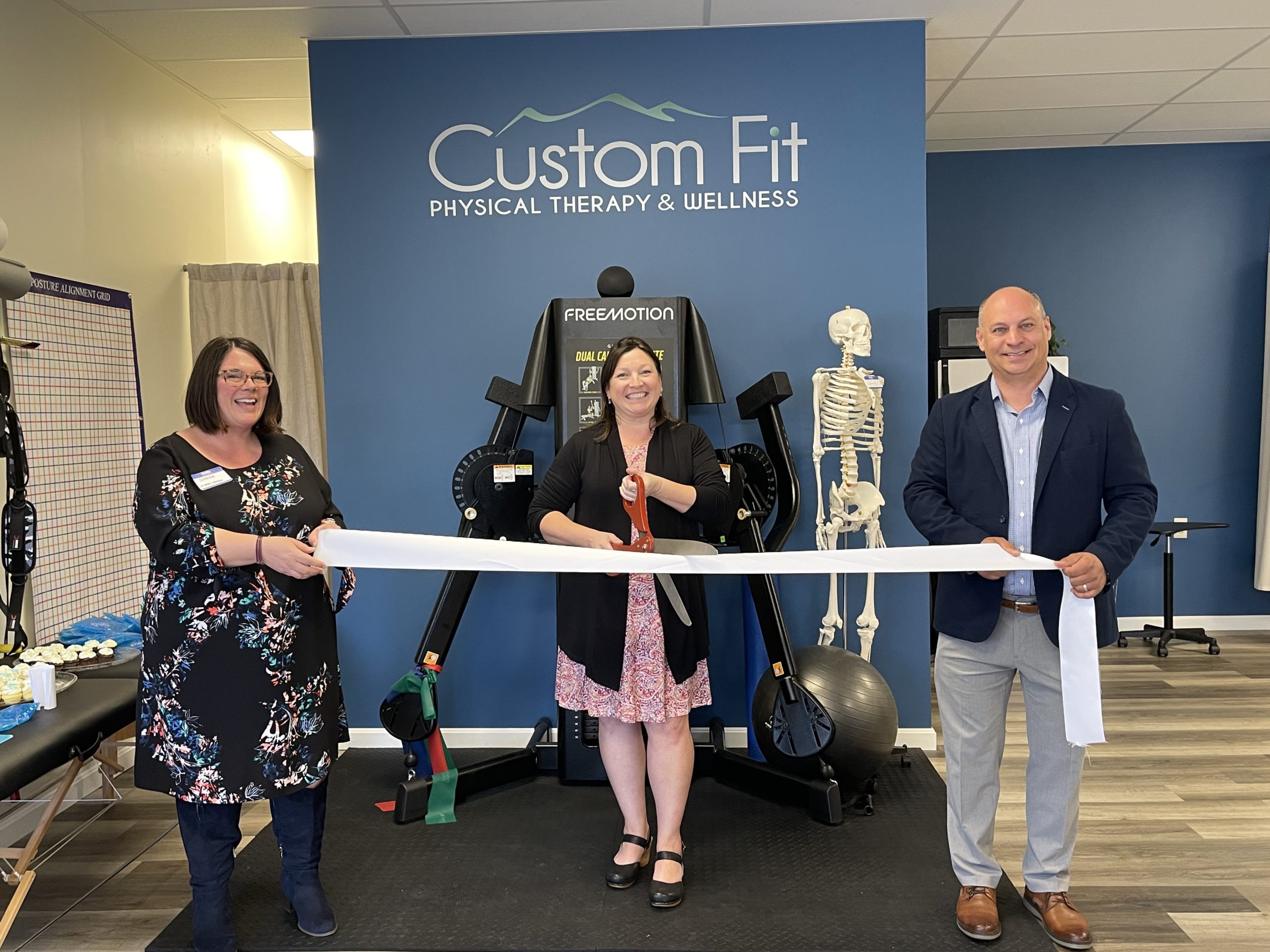 Custom Fit Physical Therapy & Wellness was the winner of Startup Auburn, and provides expert hands-on physical therapy care with one on one sessions with Dr. Jennifer Frazier, DPT.  These customized sessions are tailored to each patient to reduce pain, improve strength, and restore function after injury/surgery in a local state of the art, comfortable setting.  
"As the winner of Start Up Auburn, we are lucky to have had extra time getting to know Dr. Jennifer Frazier.  She continues to amaze me about how thoughtful she is about approaching her business, and how committed she is to this region," remarked Shanna Cox.
Through initial evaluations, Custom Fit Physical Therapy & Wellness develops personalized treatment plans that progress each patient's rehabilitation and healing, followed by a long term plan to prevent future injuries.
"Today's ribbon cutting is not only about health and wellness in the traditional sense, but it is also about the health and wellness of our community.  As our population is aging and growing, we're seeing more and more people coming from diverse backgrounds and interests.  I see you and your business as a keystone of inspiration to our new residents, youth, up-and-coming entrepreneurs, and to our community at large," noted Mayor Levesque.