A ribbon cutting ceremony was held to celebrate the opening of Dirigo Safety, LLC in Auburn on Wednesday, April 6, 2022. Auburn Mayor Jason Levesque was  joined by Senator Susan Collins Representative Melissa Landry, Auburn Chief of Police Jason D. Moen, Auburn Deputy Chief of Police Timothy A. Cougle, Auburn City Manager  Phil Crowell, Auburn Economic Development Director Jay Brenchick, LA Metro Chamber Board Chair + Schooner Estates Director of Operations John Rice, President + CEO of the LA Metro Chamber Shanna Cox, and members of the public.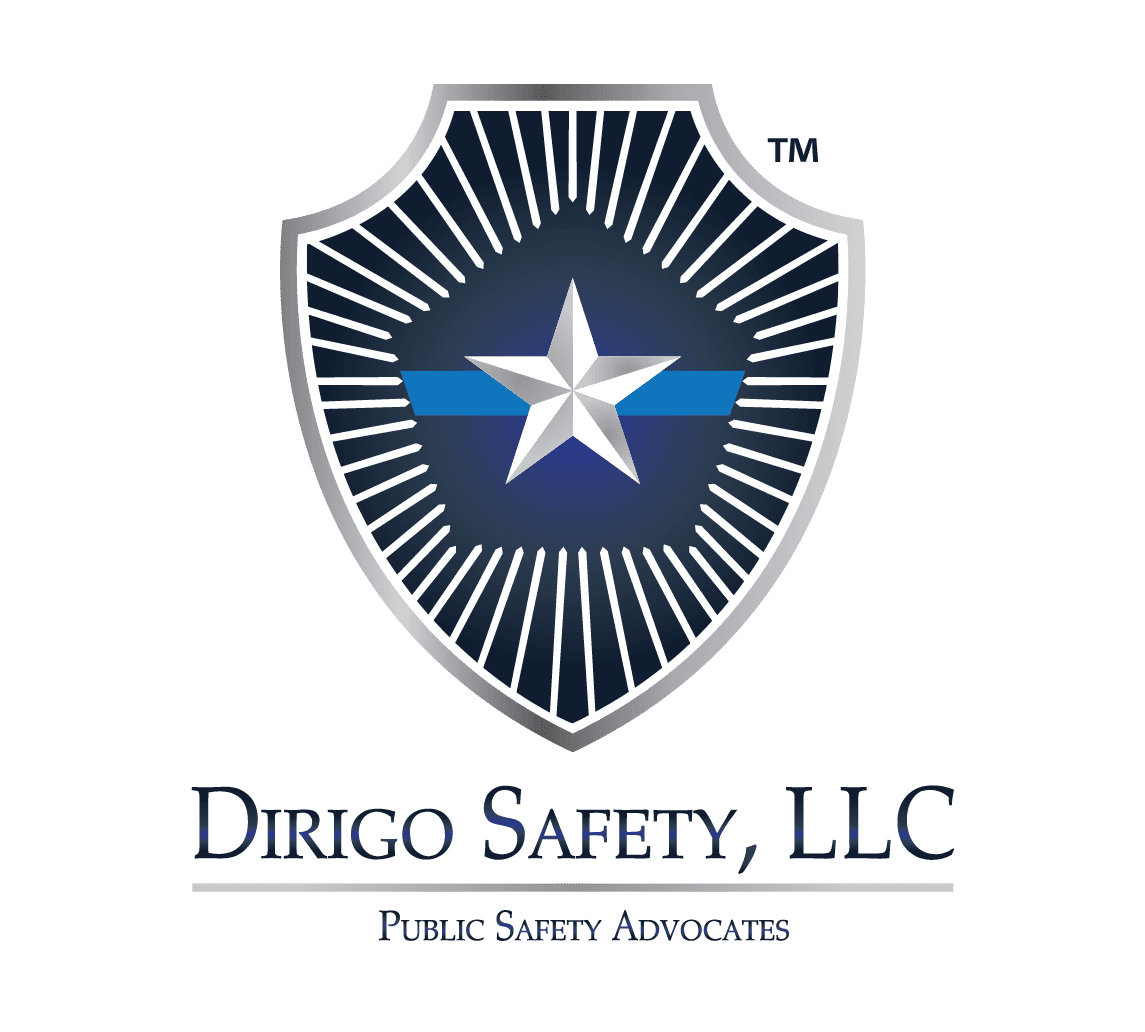 "After living in a law enforcement family for 25 years, I have gained vital knowledge of how many unfortunate events take place in our communities and the workplace. Working along with my team at Dirigo Safety, LLC, we developed a successful strategy and service in providing guidance and real-world recommendations for companies looking to provide a safe work environment," said Meaghan O'Leary, Dirigo Safety Project Coordinator.
At its core, Dirigo Safety, LLC provides law enforcement training and accreditation, but their skilled team is also dedicated to partnering with local businesses to reduce companies' risks and increase workplace safety through affordable training, education, and customized consulting.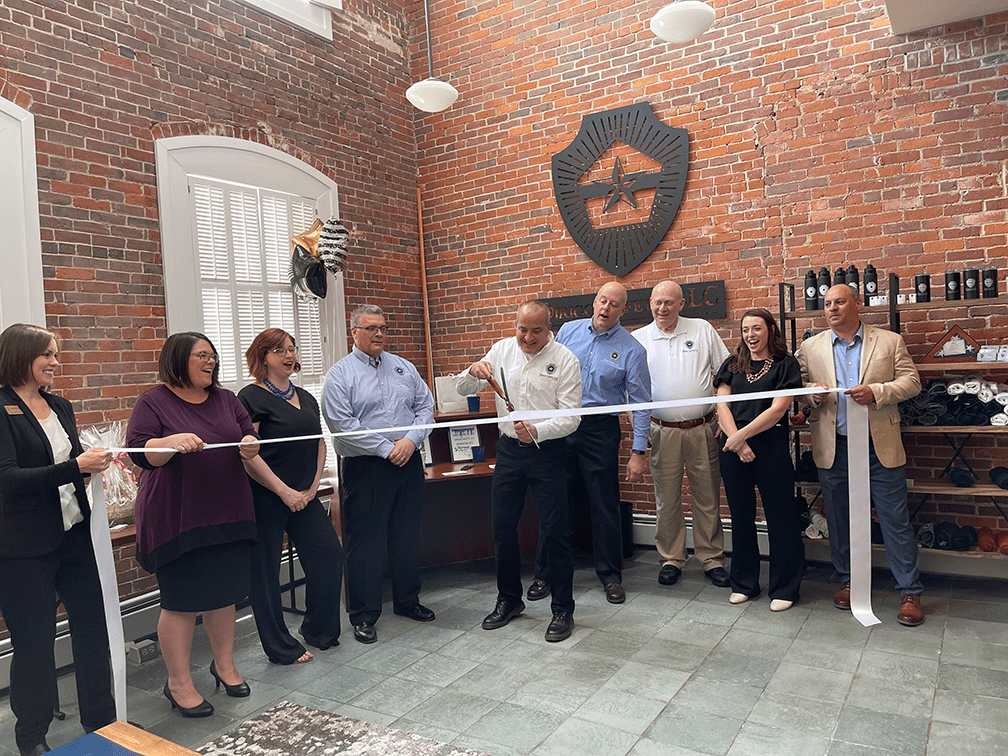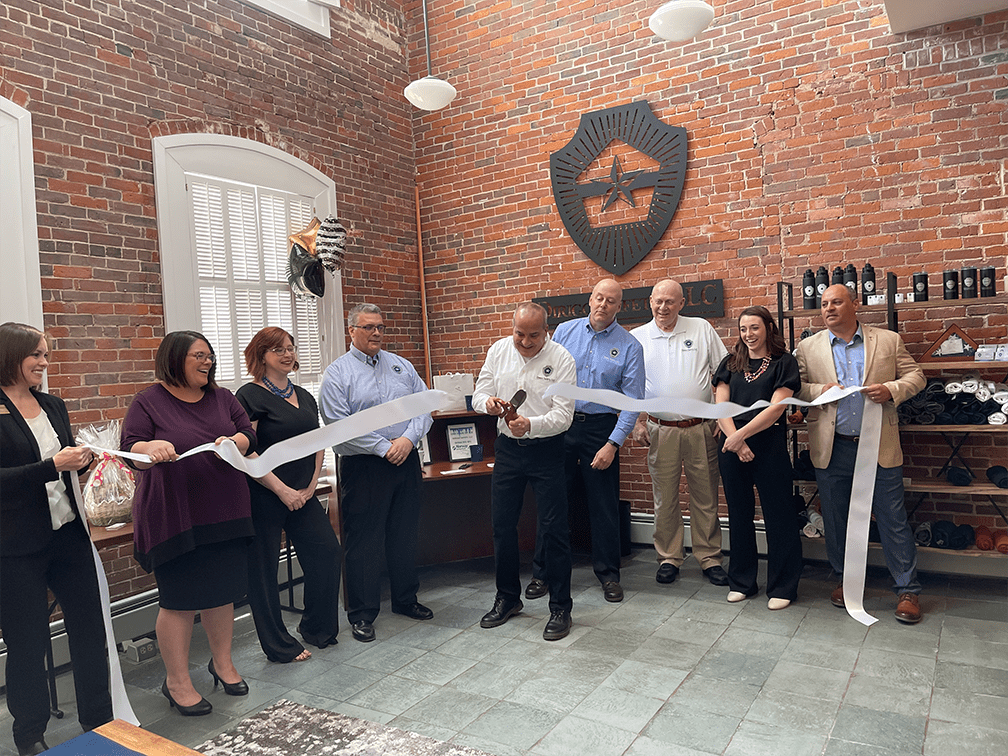 "I am so happy to celebrate the expansion of Dirigo Safety, LLC in their new location.  It brings me such joy to see a business not only repurpose a historic site, but to also see their investment in the community by supporting the development of leadership skills with our local employers, workforce and residents," said Shanna Cox. 
"Dirigo Safety, LLC is a living testament to what downtown urban revitalization can look like.  As a statewide and regional leader in law enforcement training, you bring people from all over Maine and New England to our beautiful city.  Your high level of professionalism and unbelievable facility really speaks volumes for the city, and that is something that we are extremely proud of," remarked Mayor Levesque.