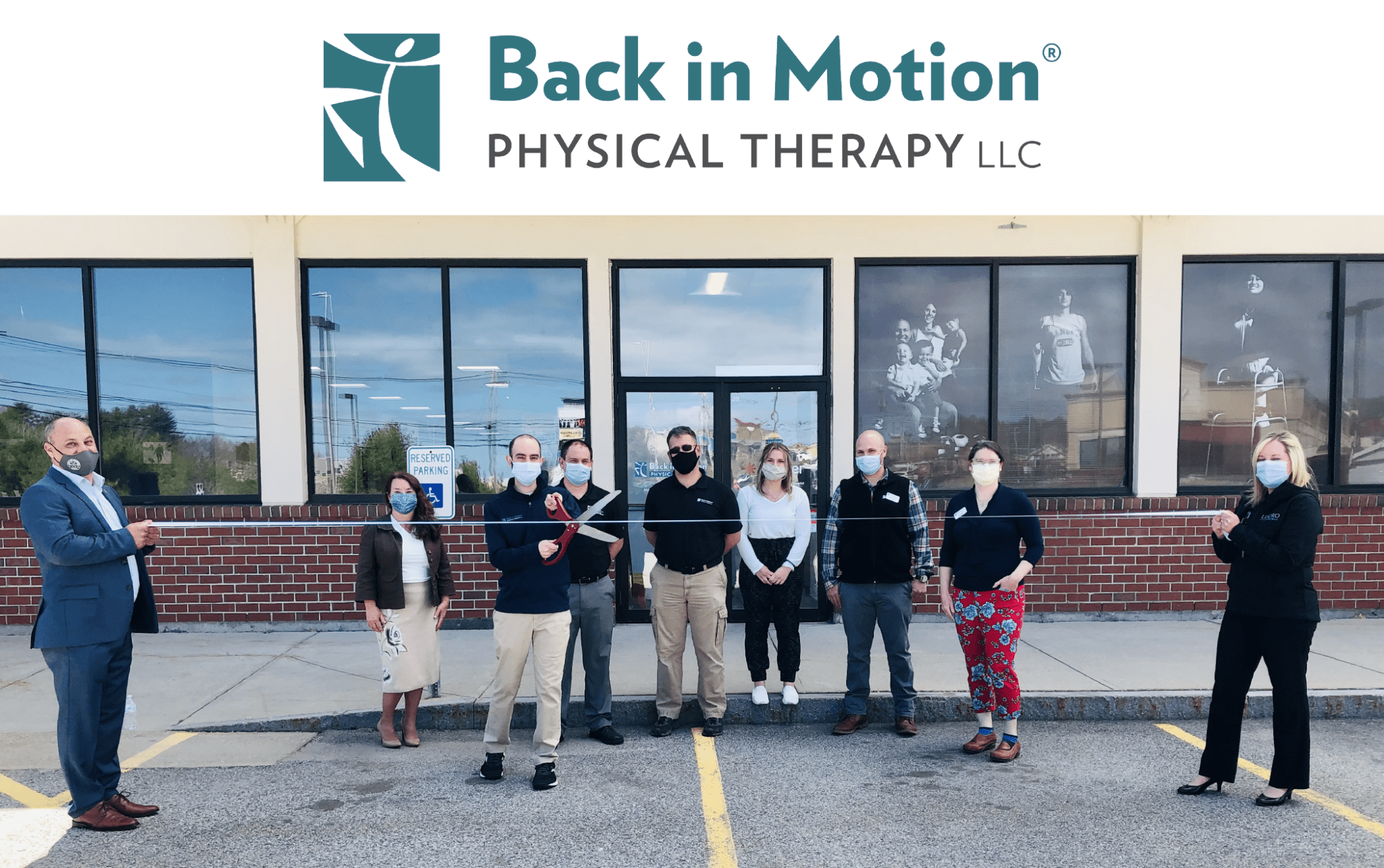 LEWISTON, ME, April 13, 2021— A ribbon cutting ceremony was held for the new Back In Motion Physical Therapy location in Auburn on Tuesday, April 13. Auburn Mayor Jason J. Levesque was joined by the LA Metro Chamber Board Chair Jessica Donovan, CEO of Lucro Management, LA Metro Chamber Board Chair-elect, John Rice of Schooner Estates, Senator Susan Collins' representative and members of the public.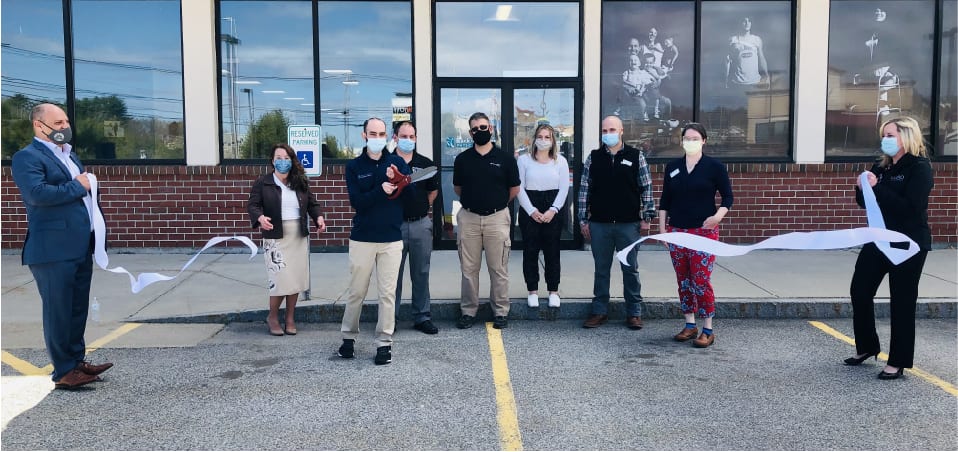 "We are excited to see new business growth in the region, and applaud Back in Motion Physical Therapy for expanding into Auburn at a time when so many businesses are struggling. Their services add to a rich landscape of health and wellness offerings in the area, and Polly and the team are so personal to work with," said LA Metro Chamber Board Chair Jessica Donovan.  
Back in Motion Physical Therapy is new to Auburn, and currently employs 4 people. Their team of physical therapists help people recover from injuries, whether it's a sudden, unexpected injury, or for those who are suffering from chronic pain.
"Our team of highly trained + experienced physical therapists personalize treatments to fit our patients' needs, and specialize in treating a wide range of musculoskeletal injuries to help people manage pain, improve range of motion and improve quality of life," said Polly Legere, Business Development Coordinator at Back In Motion.
When you visit Back In Motion for help with aches and pains, they'll assess your condition and review your medical history to come up with a course of treatment that helps you reach your recovery goals.
"Your business expanding here, and the services you provide reinforces a message that Auburn takes care of it's residents.  Your business adds to the betterment of this population – and that makes us feel really, really good about what we do every single day," said Auburn Mayor Jason J. Levesque. 
"We strive to hire great people to meet the needs of this community, here in Auburn, across the bridge in Lewiston, and to the LA region," said Ryan Martin, Back In Motion Group Director + Physical Therapist.
For those who are not exactly sure what physical therapy is, and are curious if the team at Back In Motion Auburn can help, visit the Back In Motion website to set up a complimentary pain consultation – and take the first step to begin living pain free.